Father's Day Cookie Throw-Down!
Father's Day Cookie Throw-Down!
Sunday, June 18, 2017

Important: This event has already occurred.

10:30AM - 11:30AM
GW Graham School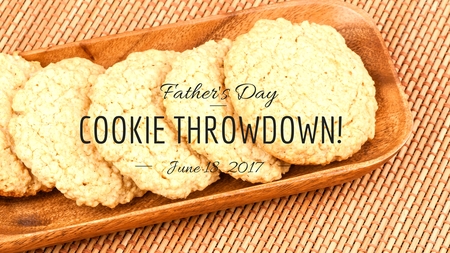 FATHER'S DAY COOKIE THROWDOWN: It's a COOKIE THROW-DOWN! Girls —bring a dozen or two of your favourite cookies (preferably home-made) to G.W. Sunday June 18 to bless our CCC dads. There will be prizes for the top 3 cookies (by vote). All the cookies should aim to be at GWG before 10:10, so it gives people time to taste them and vote (we will be cutting up the cookies into sample sizes). Winners will be announced during the service. Thanks ladies!
Ministry Connections
Return to Events
---