Sunday, June 23, 2019
10:30 am - 3:00 pm
Vedder Middle School (45560 South Sumas Rd)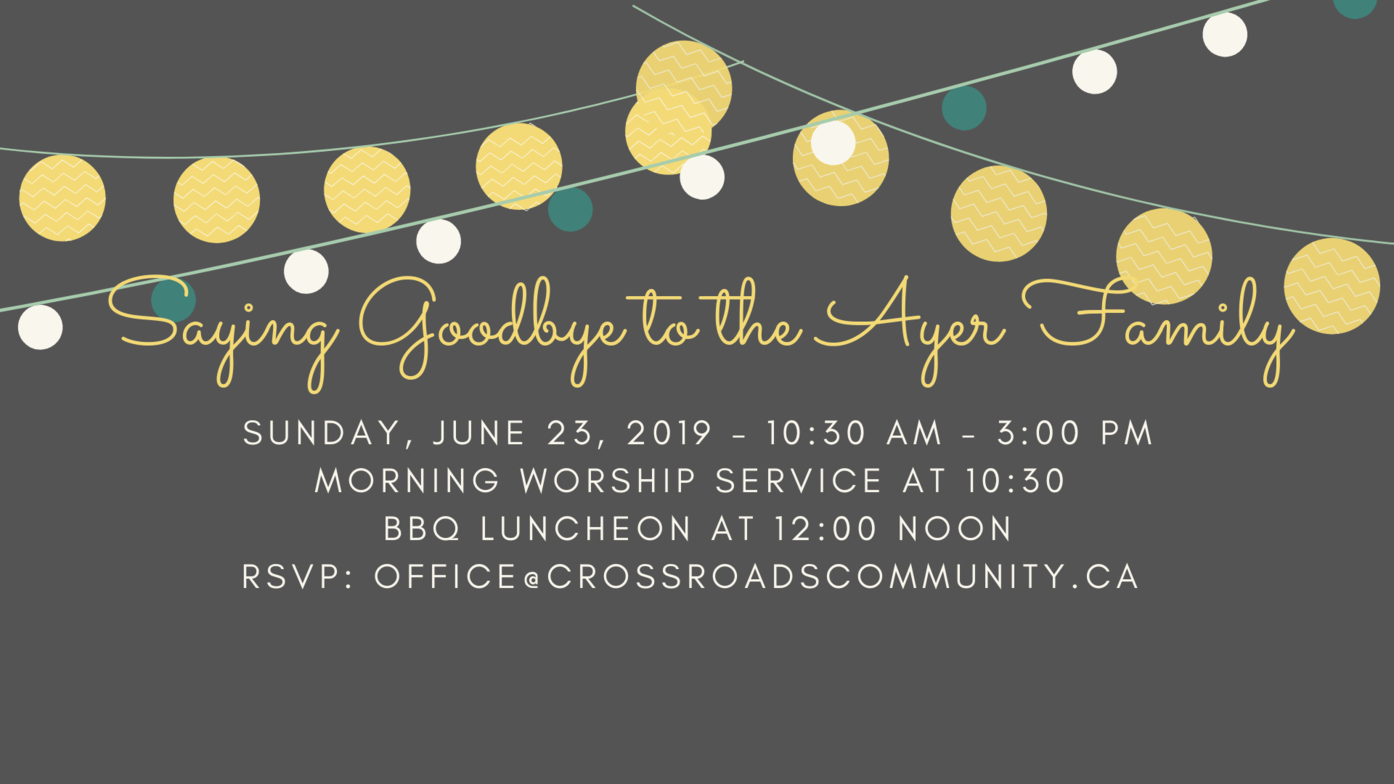 AYER FAMILY FAREWELL CELEBRATION! Please save-the-date, Sunday, June 23rd from 10:30 am - 3:00 pm as we celebrate the Ayer family in true Crossroads style. Our church service will be followed by a BBQ lunch on site. If you are able to attend, please RSVP to: [email protected] and let us know how many people will be attending.