Saturday, January 25, 2020
12:00 - 2:30 pm
Cottonwood Cinemas
This event has already occurred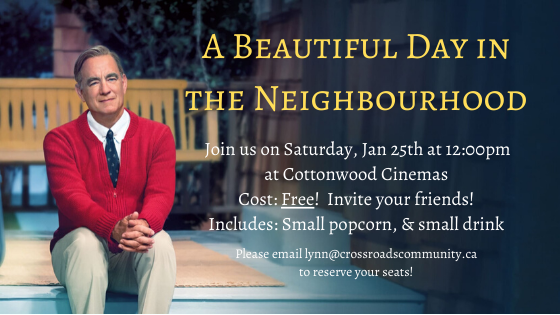 On Saturday, Jan 25th, Crossroads will be hosting a FREE community event! Come join us at Cottonwood Cinemas at 12:00pm to watch "A Beautiful Day in the Neighbourhood". Admission is free, and includes a small popcorn and a small drink. Don't forget to invite your friends!
Crossroads has rented one theatre, and we'd love to fill it! Please email [email protected] to reserve your seats! If there are remaining seats on Jan 25th, it will be first come, first served!
Note: This movie is rated PG. If you're concerned about content for yourself or your children, please check out this review.