Thursday, September 19, 2019
7:00 - 8:30 pm
45757 Timothy Avenue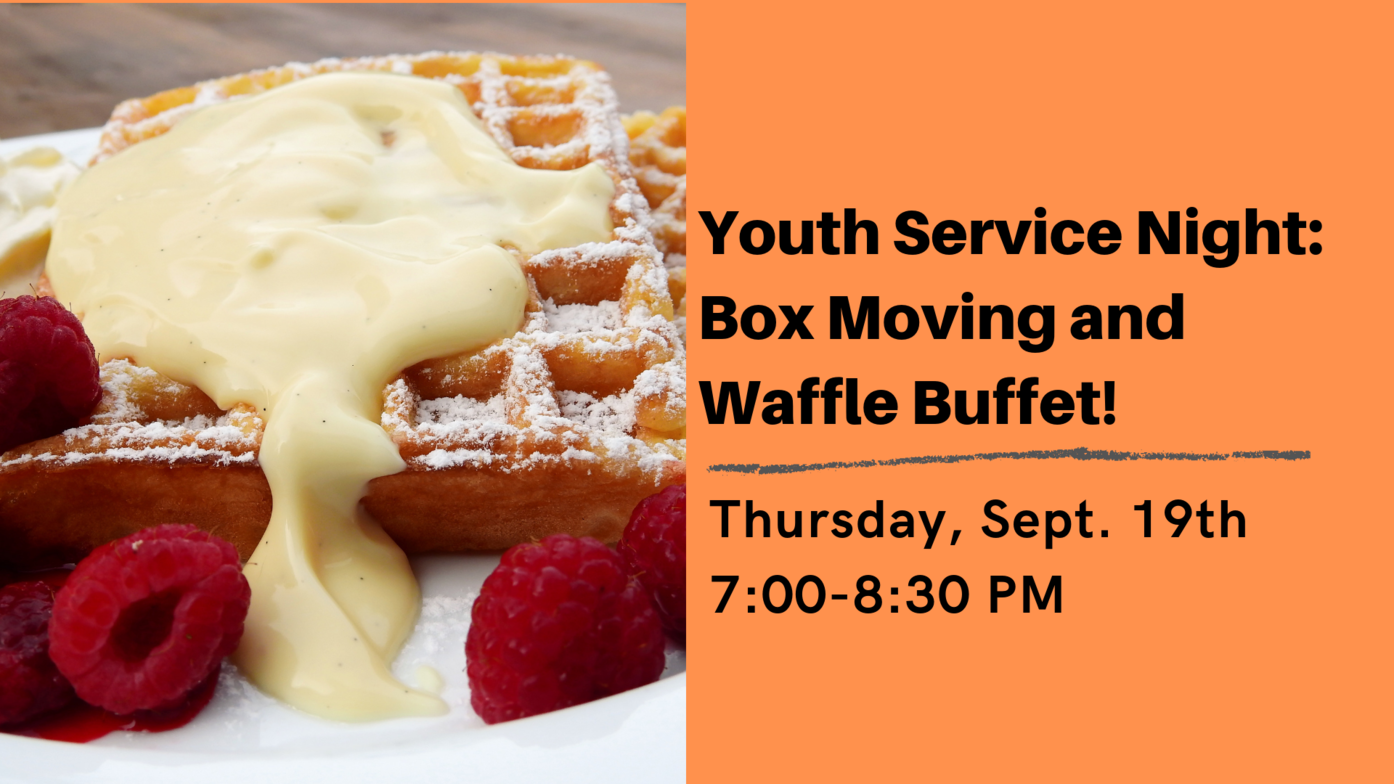 YOUTH: Box Moving and Waffle Buffet! Thursday, Sept. 19th, 7:00 – 8:30 PM – 45757 Timothy Avenue. Dale and Leanne Kropp are moving at the end of the month and would be thrilled to have you come and move some boxes and items into the garage. Afterwards we will party with homemade waffles and many seasonal toppings!